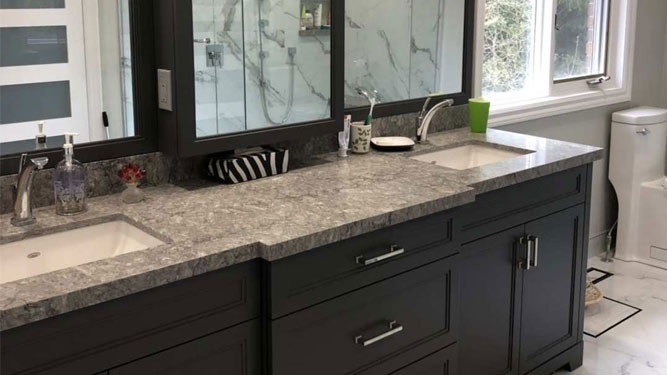 With a wide variety of colours and shapes of quartz and granite stone, at Granite Edge we are able to turn any bathroom into a truly exceptional space. Our well trained staff will sit down with you for a consultation so that you may have the best renovation experience and the best bathroom possible!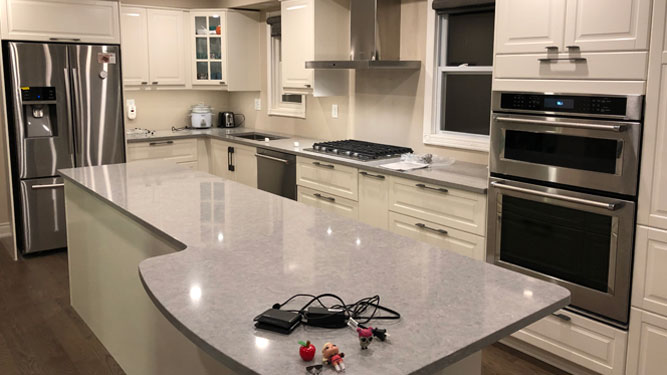 From the back splash to the countertop, Granite Edge's friendly and knowledgeable staff members are here for you. It is becoming common to see beautiful natural stones such as quartz and granite incorporated into beautiful kitchen areas. These natural stones are ideal for a kitchen because of their resistance to high temperatures and their simple maintenance.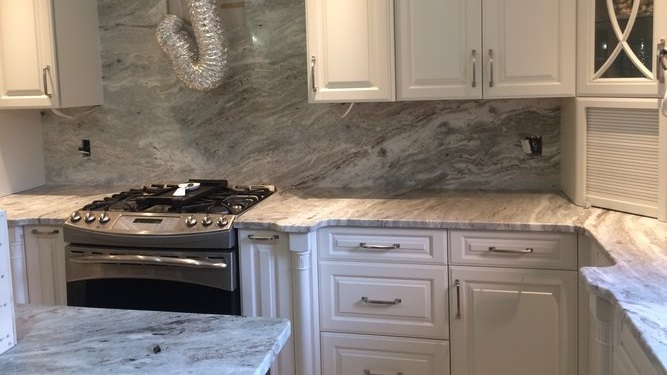 Natural stones aren't just an elegant addition to your kitchen, the timeless quality and superior workmanship will stand out and last the test of time. But their beauty transcends just the countertop. For a truly turnkey solution, Granite Edge offers natural quartz and granite stone floor tiles, backsplash and cabinets. Our knowledgeable staff members are there beside you at every step to ensure you kitchen lives up to its potential. Call us for a free consultation.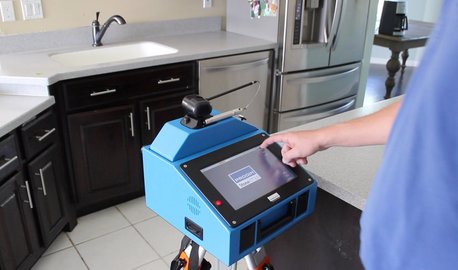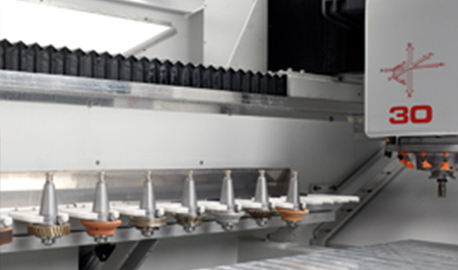 From the start to the end, we at Granite Edge utilize Digital Laser Templating and CNC fabricating for your project
Granite Edge is a custom fabricator of granite and quartz countertops for all applications including: quartz kitchen countertops, granite for a bathroom vanity, a granite bar for your business pub or your private residential bar, the list goes on. We know that the decision to choose a natural stone's colour and shape may be a tough one. However, to ensure a smooth experience in this process, our staff members are well trained to provide you with all the best solutions. Also, Granite Edge offers a turnkey project program from measurements templates, selecting the right slabs, edging, polish and complete fabrication, to last but not least, installation. But we don't stop there; we go the extra step in providing after sales service, maintenance programs, and tips. To ensure the best prices in the market, we have cut most of the fancy overhead that most of our competitors have. While maintaining the truly experienced staff and the latest equipment, Granite Edge has acquired The Number One Bridge Saw in North America which delivers extremely accurate cutting.
Granite Edge is easily accessible from the Mississauga, Toronto, Oakville and Burlington regions. Covering the entire GTA, we are strategically located at the Dundas & Winston Churchill area. Our hours of operation are Monday to Friday 9am to 5pm, but appointments are preferred to ensure complete focus for your needs.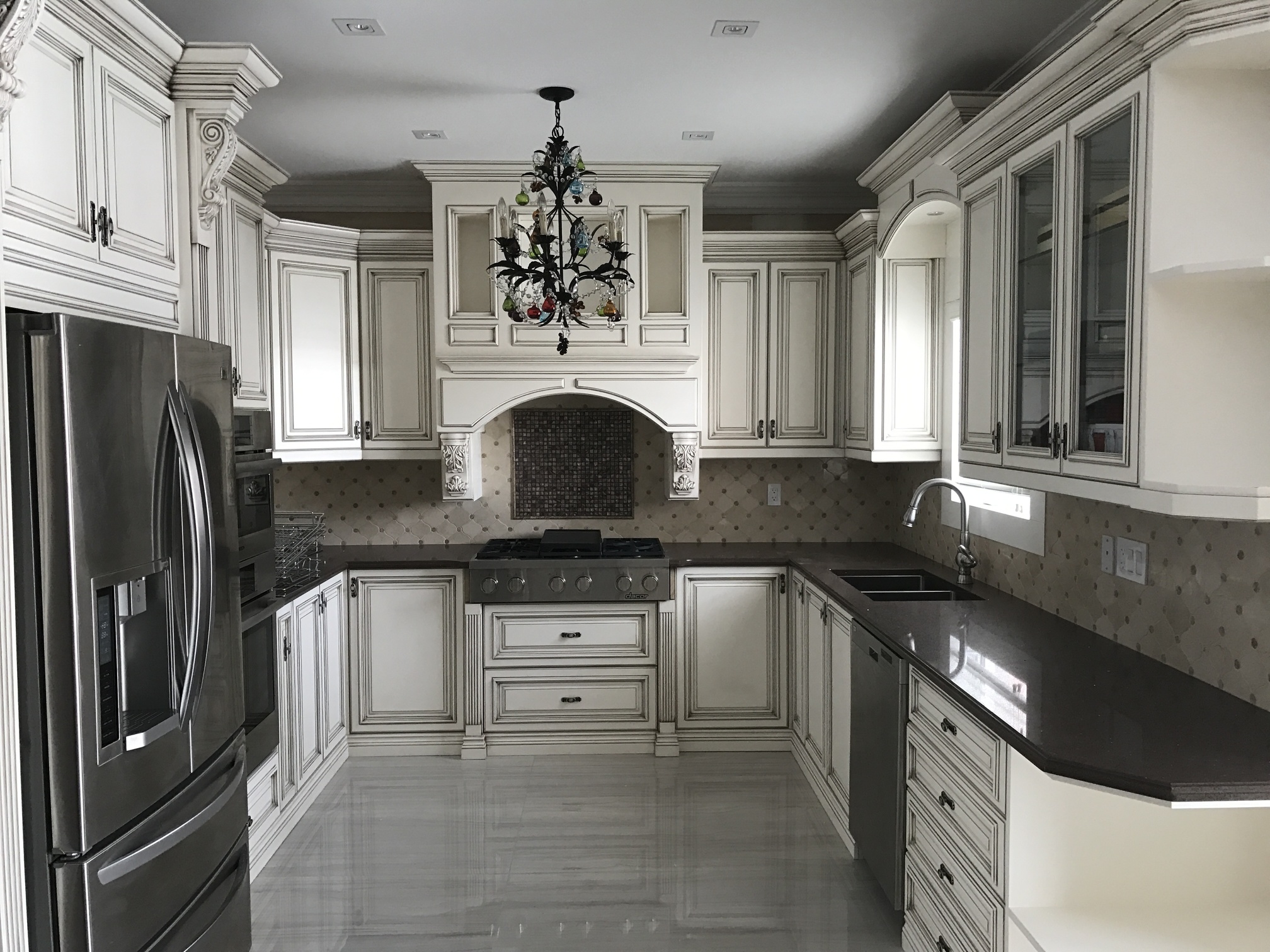 Our Customer Service, Quality and Knowledge can't be matched.
Choose from a Wide Selection of Materials
Granite Edge is an Award Winning company with a reputation for consistent innovation at the highest level of design.