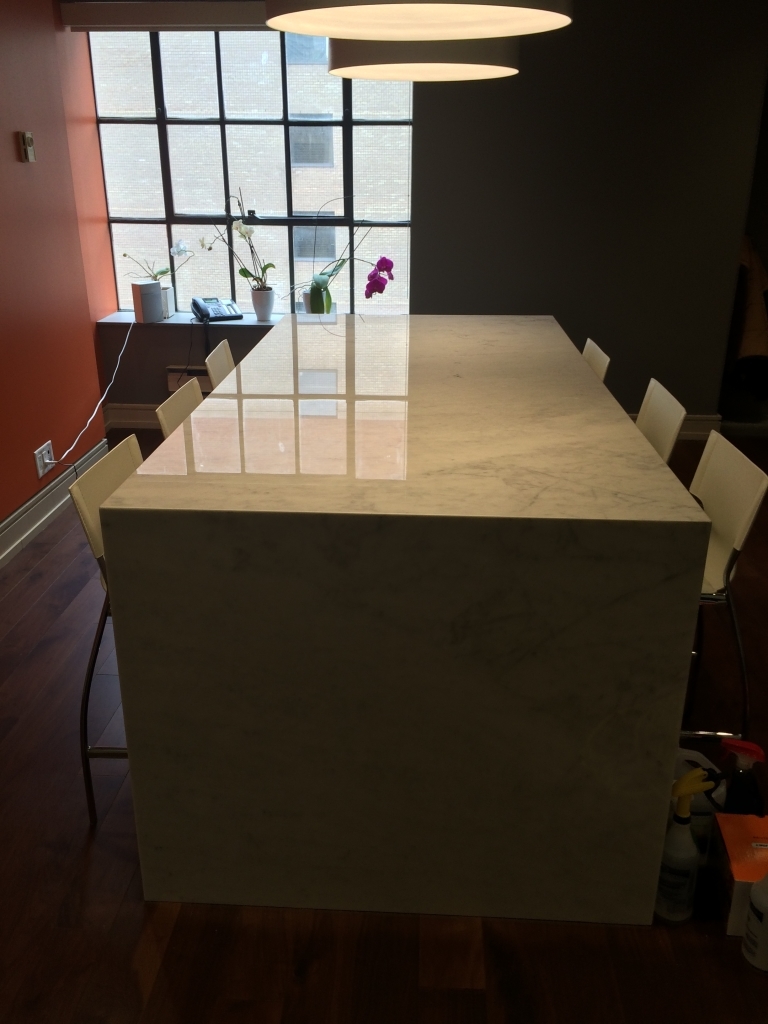 About Granite Edge – Granite & Marble Custom Fabrication
Since 1987 Granite Edge has excelled in providing very high quality services at very competitive pricing . To achieve this goal through the years we always acquire the latest in machinery technology while maintaining the most qualified staff to operate them .
Granite edge is a custom fabricator of granite countertops for any kind of application, whether it is a kitchen countertop , granite for a bathroom vanity, a granite bar for your Business pub or your private residential bar, the list may be endless We know that the decision to choose a granite color and shapes may be a tough one. However, to ensure a smooth experience in this process our staff is well trained to provide you with all the best solutions. Also, Granite Edge offers a turnkey project program from measurements templates , selecting the right slabs , edging , polishing , complete fabrication to last but not least installation. But we don't stop there, we go the extra step in providing after sales service and maintenance programs and tips To ensure you the best prices in the market we have cut most of the fancy overhead that most of our competitors have . while maintaining the truly experienced staff and the latest equipment. Granite edge has acquired The number One Bridge Saw In North America which delivers extremely accurate cutting.
Granite Edge is very accessible from both Mississauga and the Toronto area from one side and the Oakville and Burlington region. covering the Entire GTA it is Strategically located at the Dundas –Winston Churchill Area. Our hours of operation are Monday to Friday 9am to 5pm but appointments are preferred to ensure complete focus for your needs.